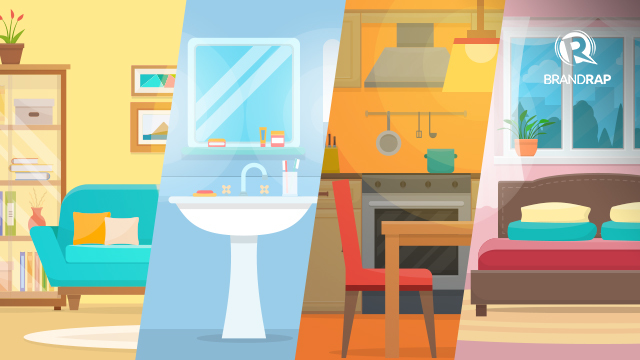 A common misconception is that when it comes to home lighting, there's not much to consider. As long as it lights up the house, you're good. Wrong. You may also think that meticulous lighting is only needed for boutiques, restaurants, or photography.
But did you know that your visual health, mood, concentration, decision making, and even sleeping habits are all affected by how much – or how little – light you have?
There's no single rule about the kind of light that should be installed in what room, but it's essential to know the specific function of each room to determine the type of lighting needed.
Choose your light bulbs carefully, too. Light-emitting diode (LED) light bulbs are best – they're energy-efficient and long lasting. When you invest in quality LED lights, you avoid the hassle of frequently changing bulbs, and save money in the long run.
Proper lighting can improve your comfort and productivity in any space. Here are some tips on how to brighten up each room in your home.
Living Room
This is where you usually spend time to finish errands, relax with the family, or receive guests. Warm, ambient lights can help you create a cozy atmosphere.
For standing lamps, use a dimmable bulb to adapt to the occasion – say, for movie night. Try Philips SceneSwitch, which allows you to choose betwee three settings in with one switch or change from cool daylight to warm light for a more comfortable atmosphere.
Lights can help you showcase artwork or décor, too – LED lights emit less heat and don't produce ultraviolet or infrared light that might damage paint in the long run.
Dining
Proper lighting will not just make your home more comfortable but elegant as well. A simple chandelier over the table adds an elegant touch to this space – you can install a deco classic LED light with this to add a café ambiance and enhance the mood of your meals.
Bathroom
The mirror is your prime consideration in this room. You want to have as much natural lighting as possible while you're getting ready for work. You also want your lights to help you with very detailed rituals such as shaving.
For this room, opt for LED bulbs above your mirror directed at an angle to perfectly illuminate your face and hair. Thess have a high Color Rendering Index (CRI) similar to the sun's value that evenly distributes natural, flattering light.
Bedroom
Most of us want the atmosphere in our bedrooms to be relaxed, calm, and peaceful. The most important thing to remember for bedroom lighting is to keep the light away from the bed.
Install lights in areas that won't directly hit your eyes when you're about to sleep. Glare is the primary cause of eye strain and reducing the amount you experience at home will help achieve a cozy environment. Too much flickering can also cause headaches. Philips LED light bulbs delivers less glare and no visible flickering providing comfortable brightness and creates an even distribution of light optimizing eye comfort.
Proper home lighting is an art form and science. Consult with an interior decorator if needed. Your lighting scheme can be tweaked according to your budget and personal needs. But what's important is you invest in quality, long-lasting light bulbs. Even just changing a bulb or two in your home may already make a world of difference
Source:-.rappler