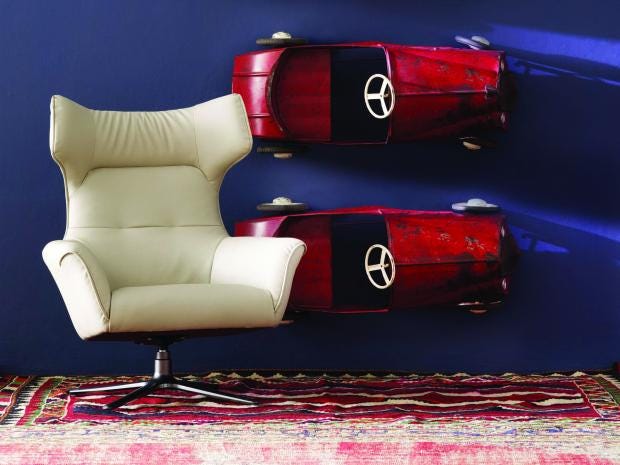 Andrew Martin, Axel Swivel Chair, £895, www.andrewmartin.co.uk / Designed by Woulfe
It is as if one is designing for two clients under the same roof, which extends the design possibilities, providing boundless scope for creativity in a range of styles
A notion that precedes even Virginia Woolf's famed essay "A Room of One's Own" (1929), separate spaces for writing, reading, dressing and even sleeping has been a marker of sophistication, modesty and wealth in homes in the UK for millennia.
It is an exciting prospect to receive a brief from a client who requires separate, private rooms, as these spaces must be designed with individuals in mind.
It is as if one is designing for two clients under the same roof, which extends the design possibilities, providing boundless scope for creativity in a range of styles.
When designing his and hers spaces, a designer has two options – one, to unify the schemes in each space, be it bedrooms, dressing rooms or entire wings, or two, to create two distinct schemes that give the home as a whole a dynamic and exciting look.
A personal favourite project of mine was for a couple with totally different stylistic tastes. Perhaps opposites do attract!
The brief did not specify separate bedrooms, but the clients did decide that they wanted separate but interconnecting dressing rooms.
We created two rooms at the back of the bedroom, accessible through two doors each side of the bed.
These doors lead to rooms with an identical, mirrored layout which I designed to suit their distinct personalities.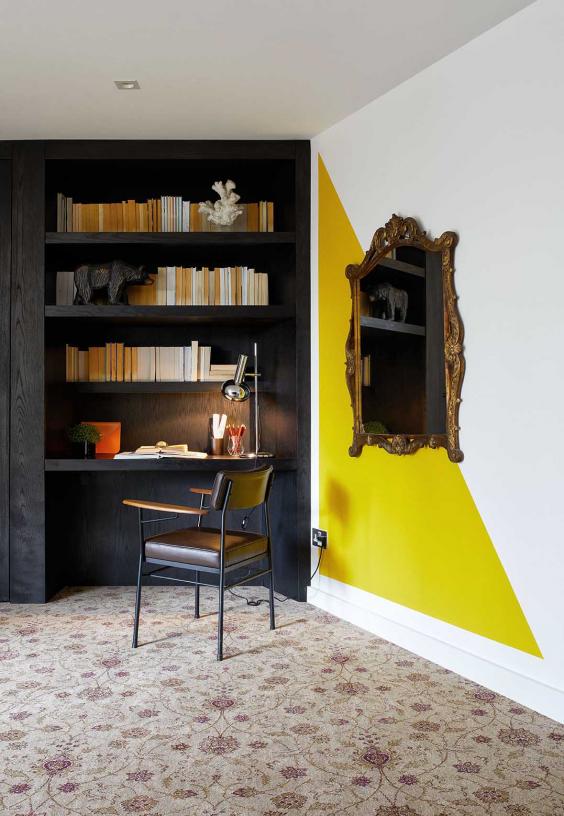 In her space, I specified white painted wooden cabinetry with brushed brass handles in a classic shaker style to create a traditional, almost bridal atmosphere.
I sourced a rich, velvet-upholstered snuggler in emerald green with muted gold piping, and a large mid-Century mirror to give the room a sense of depth and intrigue, while still looking quintessentially design-conscious.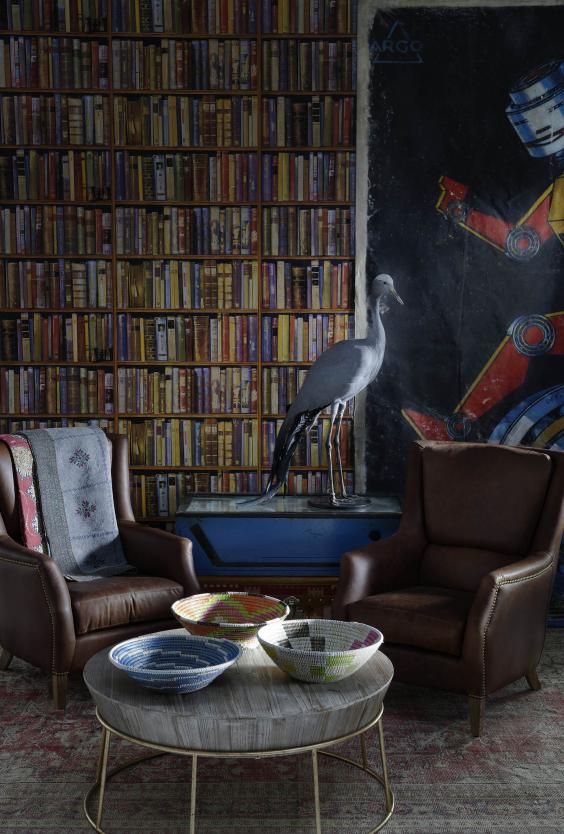 The mirror is hung low above a mocha-stained oak vanity unit, which features curves to supplement the fluid geometry of the mid-century accent piece.
In his space, also known as a Snore Room, where one may visit (or be banished to) when disrupting their partners' sleep, we fit a similar style shaker cabinet, but painted it a deep grey, pared a smoked oak veneer on much of the furniture.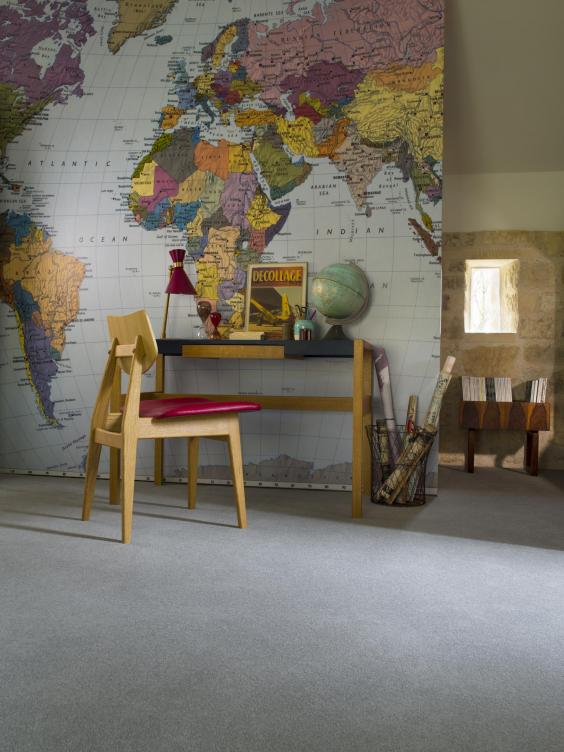 The space is irrefutably masculine, but does not overlook the importance of details and final flourishes.
Metallic accents bring the room to life with quirky shapes and allusions to the drama of the 20s, including an original drinks cabinet, used to display aftershaves and accessories.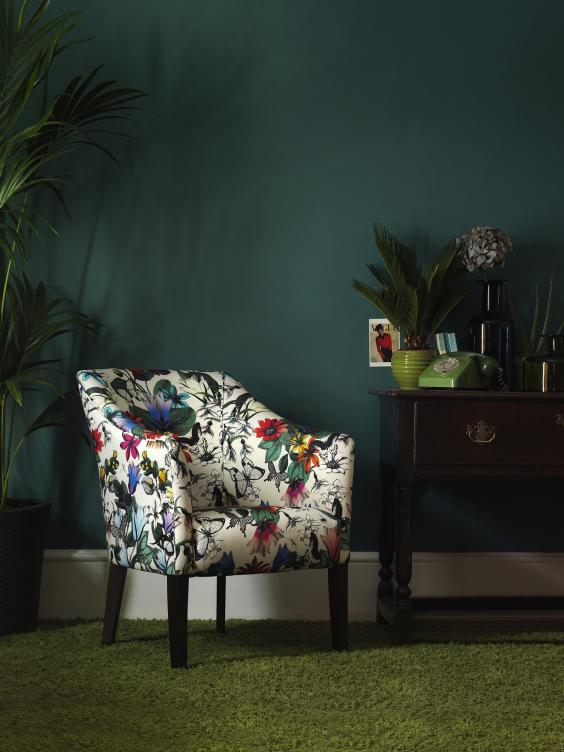 You can give different spaces in close proximity totally different aesthetics to suit the requirements of each person in a couple.
Simply think of the design requirements for each person, and create distinct themes and moodboards for each space.
For example, if one person is heavily into movies or gaming, perhaps a large screen and media wall with cinema inspired seating could be specified.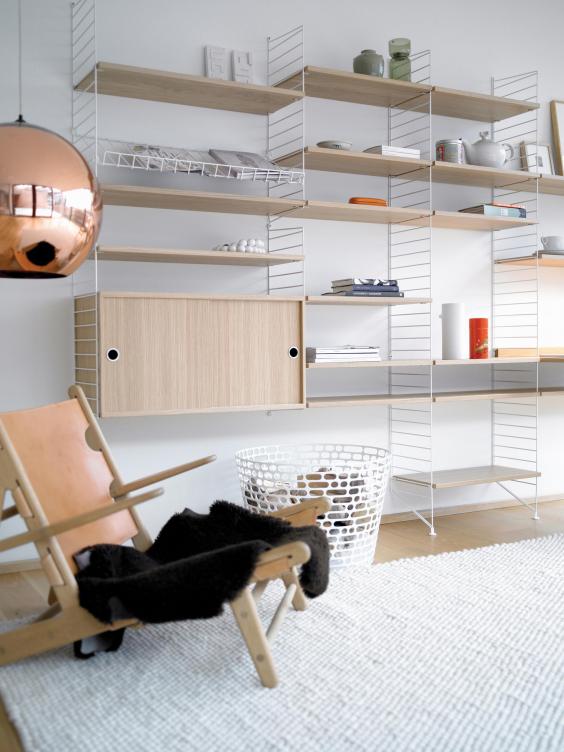 Think dark walls, Art Deco wall lights, plush carpets and rich velvet or faux leather sofas and armchairs.
Maybe even a popcorn machine? This would contrast beautifully with a room just next door that is light, bright, airy and fresh for someone with a passion for arts and crafts.
In this room, one could fit some wide open shelving that would work as storage for supplies as well as an informal gallery shelf, whitewash the wooden flooring, and give the space a productive feel with a generous baker's table desk.
The key note to bear in mind is that each partner in a couple will have a specific use for their private space.
Consider in depth the use and the functionality of the space before you design it, and keep it personal.
Tips from the above
Think carefully about whether you want to create distinct spaces or make allusions to each space in each room.
If you want to create distinct spaces with different aesthetics, play with light and dark to give immediate impact.
Make sure you keep each room very personal to the user.
["Source-independent"]