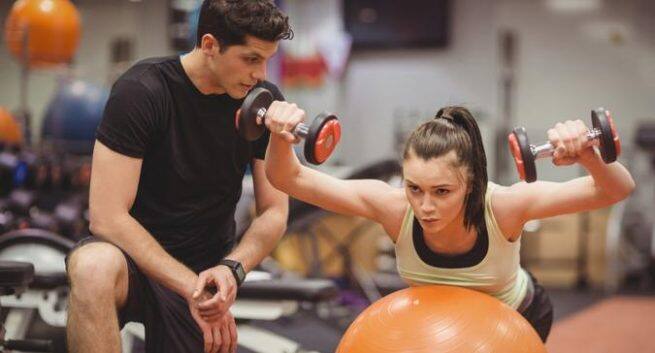 Hiring a personal trainer can be an expensive proposition. The majority of trainers are simply armchair experts who get their information by reading magazines and articles on popular bodybuilding sites. Essentially whatever they tell you can be found on the internet for free if you look in the right places. Akash Sehrawat, Founder & Creator at Fabulousbody.com, author and owner of Jovenus Fitness, recommends the following for anyone looking to hire a personal trainer:
Always trust your instincts. Trainer A may not have a great physique as Trainer B but if your gut is telling you A is better than B for you, then he probably is. Read: Why do you need a personal trainer?
Having a great physique does not signify superior knowledge. Just because a trainer has a ripped physique does not mean he knows how to manipulate important training variables and design workouts according to your needs, abilities and goals. Having said that, if a trainer has a bigger belly than you, well I guess it's better to move on.
Take few trial sessions before you commit to anything. Say you followed your instincts and choose Trainer A. Don't pay yet. Take few trial sessions to test the waters. Ask questions. You'll get more clarity this way.
Any commercial gym employs good sales people who are good at convincing you to pay. Don't make rash decisions and never ever sign up for anything more than 3 months until you are absolutely certain of things. Read: 10 expert tips for first-timers at the gym.
Ask for references. Word of mouth is still the best way to find a personal trainer. Ask around. Take out time to call the previous clients of the trainer, you'll learn a lot about the trainer you are planning to hire. Read: Tips to get started at the gym without a trainer.
Sign up for group session first: If you are new to the gym and don't know what to do, simply sign up for their group sessions. You'll make friends this way, you'll have an idea what needs to be done. Maybe after a week, you'll realise you don't even need a personal trainer as the variety of group classes offered are a great fit for you.
Partner up: Most personal trainers offer couple/group training. Convince a friend, a co-worker or even your spouse to work out with you. This will add more accountability and fun element to your personal training sessions and will obviously reduce your cost.
Speciality: What does the trainer specialise in—Pre natal/post natal yoga? Fat loss, muscle building, senior clients, functional training and so forth. This will entail knowing what you are training for!
Certifications: They are a must. NASM, ACSM, ACE are some of the best ones.
A not so confident trainer will use big scientific words to impress you. He's simply hiding his insecurities. Whereas a confident trainer will explain any of your doubts or questions in an easy to understand manner. Here are 7 secrets from a gym trainer to lose belly fat.
["source-thehealthsite"]